Supported by evidence
A proven approach that is always improving
At Kaia Health, we create accessible, evidence-based treatments for a range of disorders including back pain and COPD. Working with experts in various medical fields, we use machine learning to deliver individualized app interventions that aim to empower and motivate patients to take control and self-manage their condition with digital alternatives they already own (i.e. smartphones and tablets).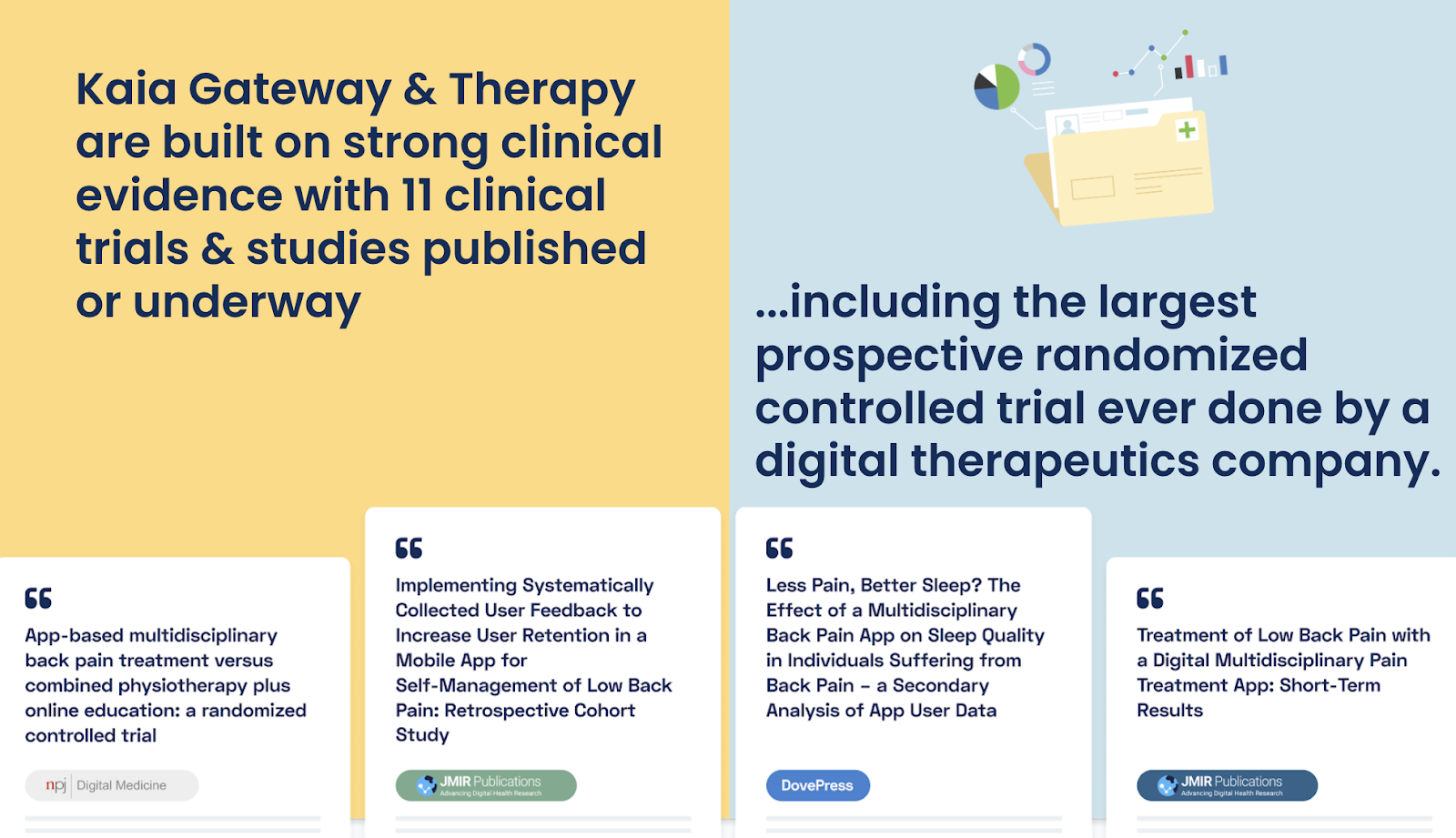 Our clinical studies
Our approach is based on best-in-class multimodal treatment that's existed in-clinic for years. We work with physicians and are regularly verified by published studies. Our commitment to research keeps us at the front of innovation and development. Explore our published clinical evidence below.
MSK clinical evidence:
COPD clinical evidence:
Kaia Health is also a member of the Digital Therapeutics Alliance (DTA), an international non-profit trade association of industry leaders and stakeholders engaged in the evidence-driven advancement of digital therapeutics.